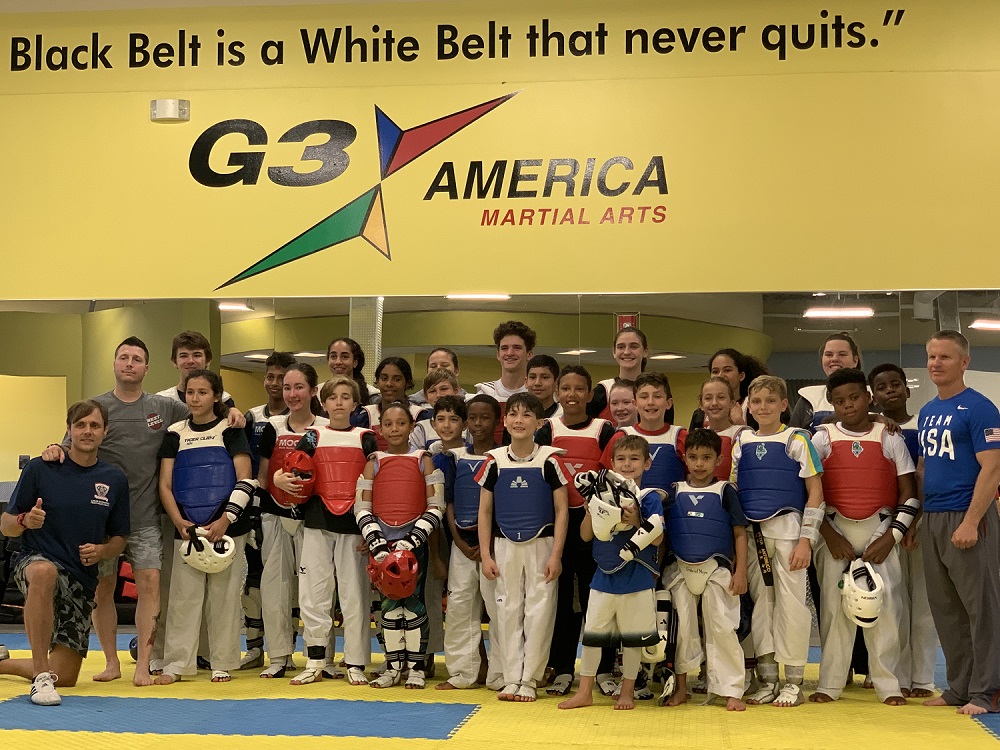 Florida Sport Taekwondo Federation First South East Training of 2020
Headed by:
Coach Dennis White, Coach Russell Beneby & Coach Lucas Rodrigues
Hosted at G3 America Martial Arts 
Saturday May 9, 2020
3 Sessions
9 am to 10:30  Training  / 11:30 to 1:00 pm Training  /  2 to 4 pm Sparring
Current FST Member
As a Current FST member, your Cost for all 3 sessions
$65.00
Non FST Member
All Athletes are welcome to come and train with us.  As a Non-Member your Seminar Cost is $85.00.  If you wish you can Join FST and then register as a Member of FST.
$85.00
Florida Sport Taekwondo Federation "FST" is hosting Kyorugi (Sparring) Seminar May 9, 2020
Head Coaches:
Coach Russell Beneby, Coach Dennis White  & Coach Lucas Rodrigues

This training camp will be an opportunity to learn some state of the art techniques, tactics, and drills. Open to all skill levels and ages.
Cost:
FST Members $65
Non-FST Members $85 (by attending you become a member for free)
Please bring all your own Sparring Equipment
When you attend this Seminar you will become a Member of Florida Sport Taekwondo Federation and the membership fee is included within the Seminar Registration Cost
For information please contact
Florida Sport Taekwondo Federation
561-231-9294
MarkFST@FlaMartialArts.com or
info@FlaTKD.com
Register at:
https://flatkdcom.spblive.net/
Host School
G3 America Martial Arts
1308 N State Road 7
Margate, Florida 33063
(954) 971-5233s.